About Pete
Artist & Illustrator
Pete began his creative career in the mid-90s, moving to London to work as a character and background designer in the animation industry. He designed advertising campaigns for US television, before co-creating the darkly humorous short animated film Being Bradford Dillman (2011) which won 16 animation awards around the world.
He began illustrating children's books in 2008, collaborating with Marcus Sedgwick on the Blue Peter award-winning Elf Girl and Raven Boy, and with Guy Bass on Stitch Head. He has now illustrated over 65 children's books.
Pete lives and works deep in the Kent countryside, with his writer partner Catherine Meade and their young daughter.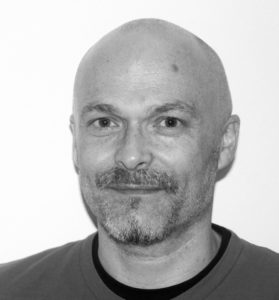 Art
Avant garde
More info about Pete's artistic style coming soon…
Illustration
Character design & Children's books
More info about Pete's illustration style coming soon..